Waukegan Federal Criminal Defense Lawyer
Dedicated to Providing Effective Defense Against Federal Charges
Federal crimes are any offense that has been deemed illegal under the United States federal legislation or any criminal act that was committed on or against federal property. These crimes are very serious and are prosecuted at the federal level, which means that you need to work with an aggressive Lake County criminal defense attorney to ensure that your rights are protected.
Retaining an experienced federal criminal defense attorney is your top priority when you're up against federal charges. Call Albert L. Wysocki Attorney At Law for premier representation!
Attorney Albert L. Wysocki has years of experience handling complex and serious criminal matters at both the state and federal levels. If you have been charged with any federal crime, it is absolutely essential that you retain the knowledgeable and aggressive service of a criminal lawyer such as Albert L. Wysocki right away.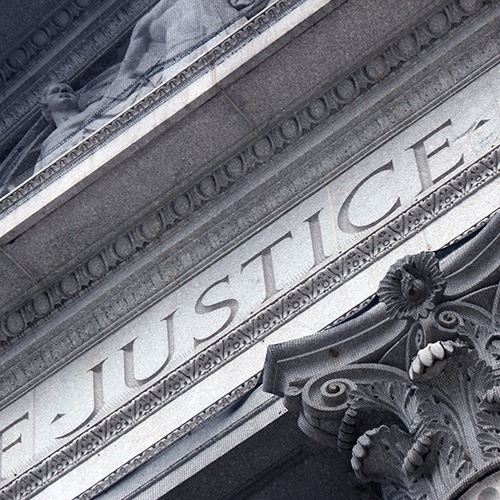 Common Types of Federal Crimes
There are numerous types of crimes that can be considered federal offenses, and if you find yourself facing any of the following, do not hesitate to work with an attorney right away!
Kidnapping
Terroristic activity
Mail fraud
Tampering with mail or postal services
Art theft
Tax evasion
Child pornography
Crimes against a federal worker, law enforcement, first responder or firefighter
As you can see, these crimes can be either similar to a white collar crime or a violent crime, but regardless of the specifics of your situation, it is important that you work with an attorney to develop a personalized defense for your situation. The right lawyer can make all the difference in the outcome of your federal case.
Strategizing an Aggressive Defense When Your Future is on the Line
Are you ready to move forward with your case? Whether you are under investigation for a federal crime or have been charged with a federal offense already, Albert L. Wysocki can help. When you work with his firm, you will be working with a legal professional that has more than 30 years of experience has an attorney, former judge, prosecutor and chief deputy sheriff. Lake County criminal defense lawyer Albert L. Wysocki can use all of these experiences and knowledge to your advantage.
Mr. Wysocki is not afraid to challenge any evidence that may be brought against you, so if you have been charged with a felony offense, contact Albert L. Wysocki today!